Premier Baseball Kansas City has teamed up with Kansas City Strength & Conditioning.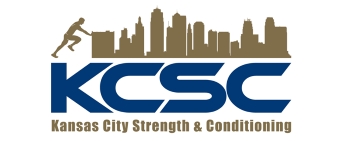 KCSC educates competitive athletes and adults on the correct ways to attain their specific goals. Their philosophy revolves around responsible ways to improve athletic performance and personal wellness through exercise, nutrition, and proper recovery methods.
Strength and Conditioning Instructors
Matt Hinkley
B.S. Health Promotion – Emporia State University
NSCA-CSCS, FMS


Co-founder of Kansas City Strength & Conditioning. Matt began his career in the fitness industry while studying as an undergraduate at Emporia State University, where he earned his degree in health promotion. While at Emporia State, Matt was a pitcher where he was a vital part of the 2014 MIAA conference championship team, the 2015 MIAA conference runner-up team and a participant in two NCAA Division II regional tournaments. Upon graduating from ESU, he trained and completed an internship at Cressey Sports Performance in Jupiter, Florida during the summer of 2015. Throughout Matt's time in Florida he was able to work with a number of professional, collegiate, and high school baseball players. Additionally, he was able to assist in the training of NFL athletes as well as a professional golfer.

At the conclusion of Matt's internship with CSP, he moved back to Kansas City, and began working as the strength & conditioning coordinator at Premier Baseball KC. After a year Matt teamed up with John Renzi to form Kansas City Strength & Conditioning.

John Renzi
B.S. Secondary Education, KSU 2005
NASM, FMS, PRI


John grew up in Overland Park, KS and graduated from KSU in 2005 with a teaching degree. John had shoulder and elbow surgeries in consecutive years during college, so while his peers were busy playing ball he had to pick up coaching to stay in the game. His interest in fitness started in middle school with his fascination of bodybuilding and that continued throughout his teens and twenties.

After two years of teaching and coaching, John spent seven years in outside sales. As the sports performance industry emerged in the past decade John finally saw an opportunity to open his fitness business; having the perfect background of teaching, coaching, and fitness in the perfect town to do it. Renzi Performance and Wellness started in 2013 with a handful of softball players and a few of John's friends as his clients and within three years he had established himself as one of the most trusted sources in town for baseball and softball training. John and Matt met in 2015 and quickly realized the similarities in their training philosophies, and knew right off the bat they would be better off working together than competing. In 2016 they formed a partnership to create KCSC.
Images
Testimonials
"Being able to have the opportunity to train at KCSC has been one of the most vital things in my development as an athlete. It's rare to have the atmosphere Matt and John create everyday so I can get better. It is something I don't take for granted, and I definitely am better because of training at KCSC."
– Joey Wentz, 2016 1st Round Pick – Atlanta Braves, LHP
"Throughout my time working out with KCSC, I have grown not only as a weight trainer, baseball player and but most importantly as a person. The culture you enter when working out at KCSC is like no other. We get after it day in and day out! Pushing one another to exceed limitations, while also sharing great friendships in and out of the weight room. What KCSC does so well to put themselves above every other training facility is the knowledge both Matt and John bring to the table. They love their jobs and love seeing everyone succeed. The workout routines are individualized to each person following an assessment. It's no cookie cutter program, everyone is different therefore each workout is broken down to their needs. I could never see myself working out at any other facility than KCSC. "
Lucas Krull, University of Arkansas Baseball 2016-2017, Jefferson College 2017-2018
"Working out with Matt and John at KCSC this offseason has helped improve my movement quality and get my body strong enough to handle a full season of professional baseball. I have been able to sustain my velocity which is vital to being a consistent pitcher. With their help I have been able to go out and pitch every few days to the best of my ability."
– Grant Gavin, Kansas City Royals
"I have trusted Matt Hinkley and John Renzi with my Strength & Conditioning programming for some time now, and I couldn't think of a better team of guys to trust when it comes my athletic future. Both Matt and John bring so much to the table when it comes to insight on weight training, nutrition, and how to individualize to each client's needs. They are fun guys to be around but also know when it's time to work. KCSC is the best in the business."
-Cole Duensing, 2016 6th Round Draft Pick – Los Angeles Angels
The difference between KCSC and other facilities starts with the instruction, but goes so much further. While it's the best training I've ever had, Matt and John, also create an incredibly positive environment. Even on my days off I would find myself going in to hang out for an hour. They've helped me better myself on the field and are always available to answer questions I might have when I'm out of town. They don't care who you are or how good you are the only thing they want to see is that you're willing to learn and want to get better; that makes KCSC a special place."
-Miller Hogan, Saint Louis University RHP, 32nd Round Draft Pick – Milwaukee Brewers
More Information
For more information or to schedule your initial evaluation please refer to KCSC contact information below. You can also find more information at their website Kansas City Strength & Conditioning.
KCSC EMAIL: KCSTRENGTHANDCONDITIONING@GMAIL.COM
MATT HINKLEY: 816.809.2554 – MATT.KCSC@GMAIL.COM
JOHN RENZI: 913.638.8960